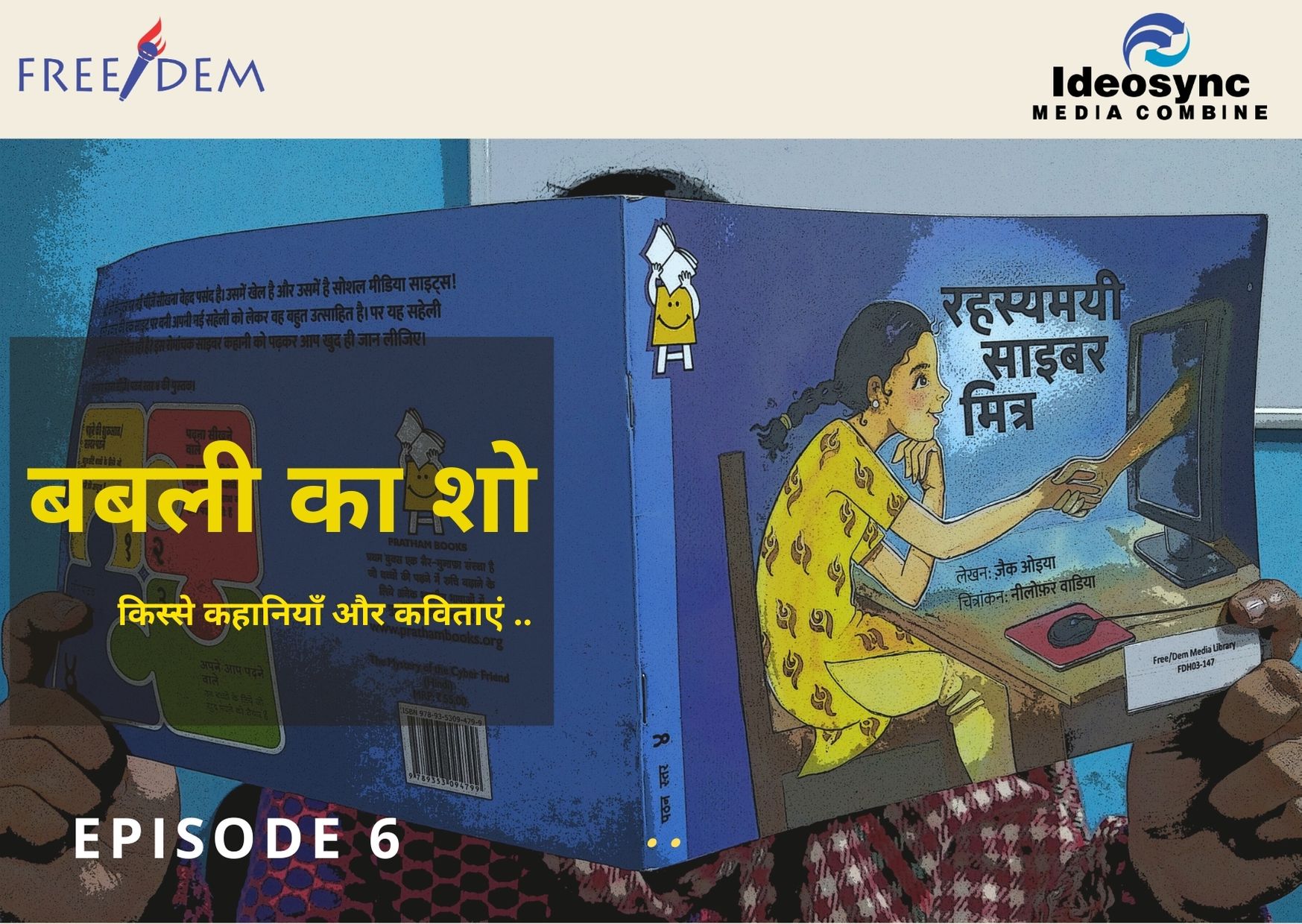 Babli Ka Show (Babli's show) is a show on Stories, songs and poetry. Episode producer Garima is a Development Sector professional who is passionate about creating positive social impact in the lives of most vulnerable.

Episode 6: Ye RTI Kya Hain?

Host Garima  in the form of a radio drama  explains the importance of the Right To Information Act, a constitutional tool widely used by the citizens to receive information from the government and its agencies.

Babli Ka Show is one of 6 shows produced as part of the Free/Dem Community Podcasts, the online avatar of the Freedem WhatsApp Radio run by community members of Tajpur Pahadi and other urban slums in and around Delhi. The shows are built around ideas of gender equity, love, freedom of expression, human rights and justice. Through the podcasts community members discuss as well as share their lived realities. They are produced under Ideosync's FREE/DEM initiative, which provides marginalized communities - especially women and migrants - a platform to amplify their narratives and stories using audio and video.