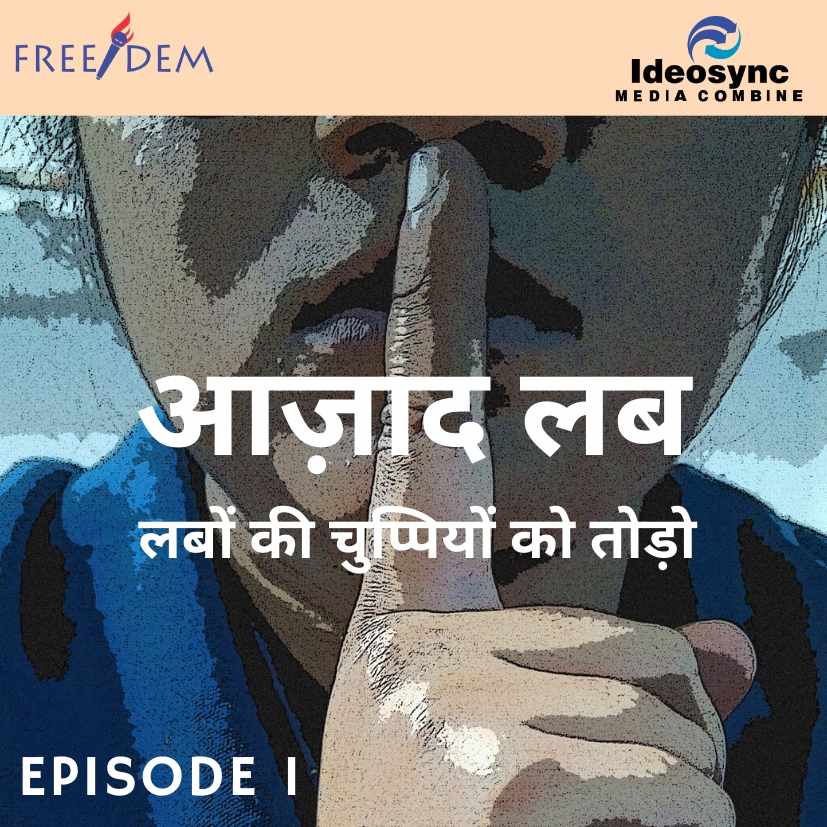 Azad Lab (Free To Speak) is a show that discusses issues that are often sidelined by the mainstream but that cause much disruption and anxiety among young people like masculinity, caste etc. Show Producer Pranay is a twenty-year-old college student who aspires to join the Public Service sector.
Episode 1: Mard Ko Dard Nahi hota (Men don't cry)
This episode discusses the pressures on young men to publicly portray their strength and masculinity by showing their immunity to pain and sorrow and how any display of emotion by men seems to be frowned upon.
Azad Lab is one of 6 shows produced as part of the Free/Dem Community Podcasts, the online avatar of the Freedem WhatsApp Radio run by community members of Tajpur Pahadi and other urban slums in and around Delhi. The shows are built around ideas of gender equity, love, freedom of expression, human rights and justice. Through the podcasts community members discuss as well as share their lived realities. They are produced under Ideosync's FREE/DEM initiative, which provides marginalized communities - especially women and migrants - a platform to amplify their narratives and stories using audio and video.