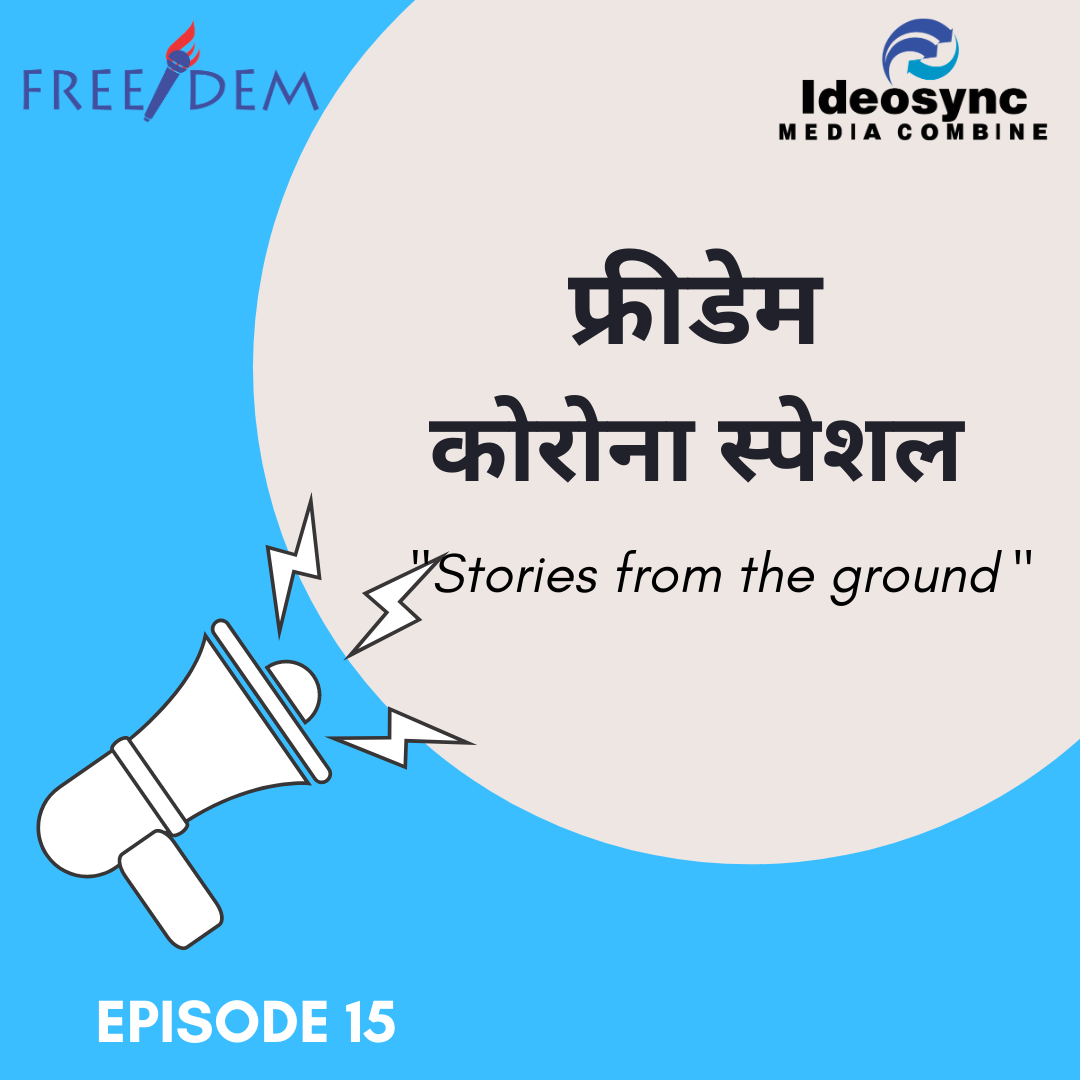 Corona Special_Stories from the ground: As the COVID 19 pandemic sweeps the country, migrants and those living on the margins of the city will be impacted the most both in terms of health as well as economic outcomes. The Freedem Initiative undertakes media literacy trainings with communities in and around Delhi. FreeDem community reporters bring you a series of stories from the ground in these difficult times as well as  information about the various Government relief programmes that have been announced.
Episode 15: My COVID story
 "The lockdown and the pandemic made me dependent on my husband once again"

 Episode producer Kanchan shares her account on how the COVID pandemic changed her whole life.
Free/Dem Community Podcasts, is the online avatar of the Freedem WhatsApp Radio run by community members of Tajpur Pahadi and other urban slums in and around Delhi. There are 6 shows built around ideas of gender equity, love, freedom of expression, human rights and justice. Through the podcasts community members discuss as well as share their lived realities. They are produced under Ideosync's FREE/DEM initiative, which provides marginalized communities - especially women and migrants - a platform to amplify their narratives and stories using audio and video.