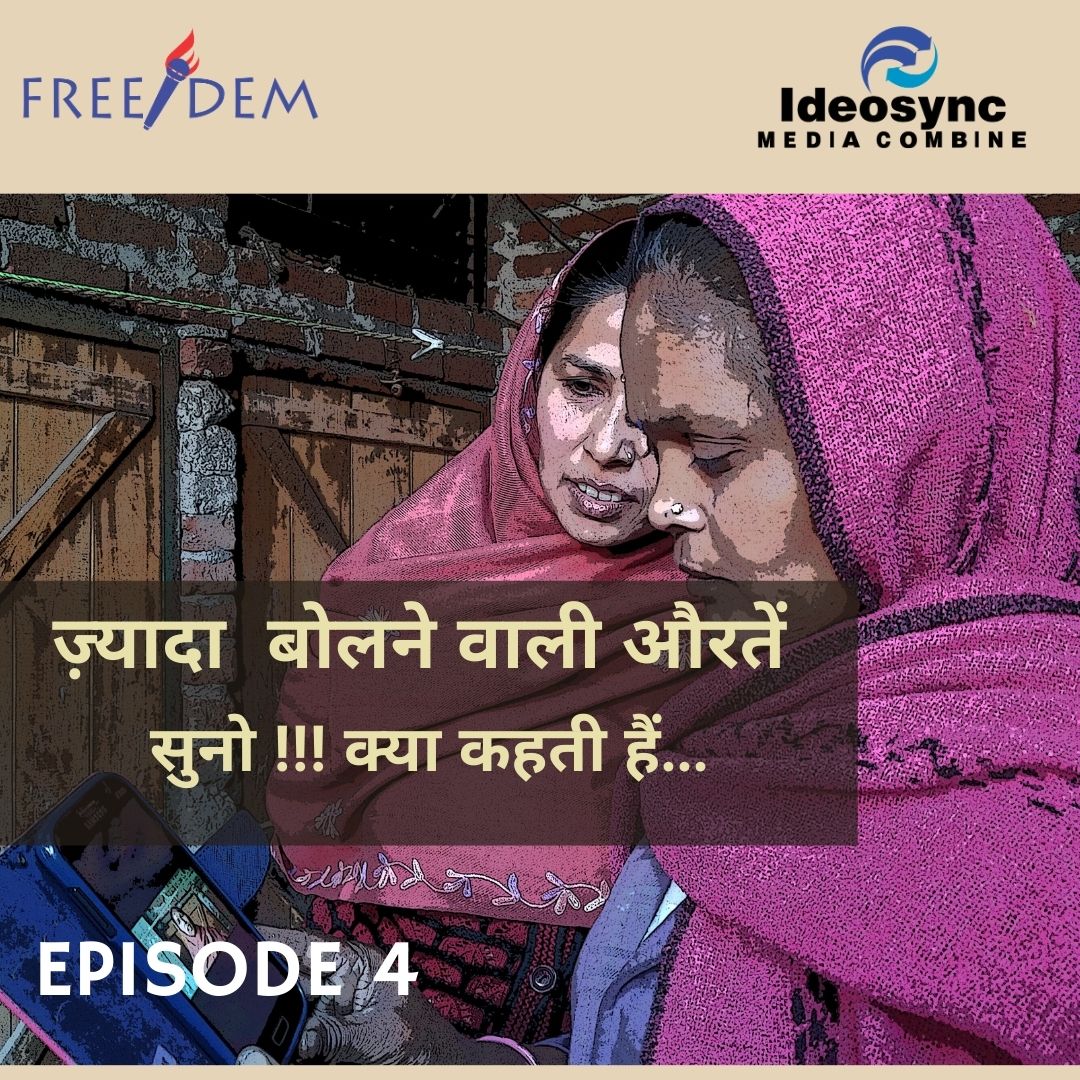 Zyada Bolne Wali Aurtein (Women Who Talk Too Much) is a show about women and by women. It showcases their desires and dreams, questioning the limits imposed on them by society -  and explores what gender equality and freedom means.Producer Divya is a 16 year old who loves to dance and aspires to be a dancer one day.

Episode 4: Naam Main Kya Rakha Hain

This episode question the idea on how a woman's identity is always associated with the husband or the father.
Zyada Bolne Wali Aurtein is one of 6 shows produced as part of the Free/Dem Community Podcasts, the online avatar of the Freedem WhatsApp Radio run by community members of Tajpur Pahadi and other urban slums in and around Delhi. The shows are built around ideas of gender equity, love, freedom of expression, human rights and justice. Through the podcasts community members discuss as well as share their lived realities. They are produced under Ideosync's FREE/DEM initiative, which provides marginalized communities - especially women and migrants - a platform to amplify their narratives and stories using audio and video.