This podcast site features audio programmes produced by Ideosync, an SBCC organization based in New Delhi, India. Over the last two decades, Ideosync has been a strong advocate for radio-for-social-change - and has explored radio's potential to impact community knowledfge and behaviours extensively. This channel showcases Ideosync's audio programmes and production work.
Episodes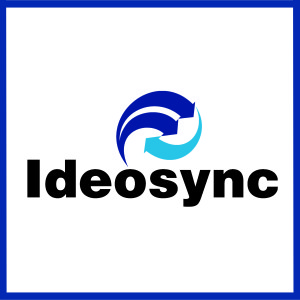 Thursday Nov 02, 2023
Thursday Nov 02, 2023
Babli Ka Show (Babli's show) is a show with stories, songs and poetry. It is a space for the community to express creatively through audio art. Episode producer Nandini is a class 12th who lives at Tajpur Pahari in Badarpur. She writes poems and likes to engage people with her stories.
 Episode 10: Dosti bhi bohot kaamal hoti hai
"Yeh bina kisi bhed bhav ke khud dost chunti hai."
Episode producer Nandini shares a poetry on the beauty of friendships.Through her podcast she takes the audience into her moments of fun spent with her friends.
Babli Ka Show is one of 6 shows produced as part of the Free/Dem Community Podcasts, the online avatar of the Free/Dem WhatsApp Radio run by women and girls  from urban margins of Delhi.   The shows are built around ideas of gender equity, love, freedom of expression, human rights and justice. Through the podcasts community members discuss and share their lived realities. The Free/Dem Community Podcasts  are produced under Ideosync's Free/Dem initiative, which provides marginalized communities - especially women and migrants - a platform to amplify their narratives and stories using audio and video.