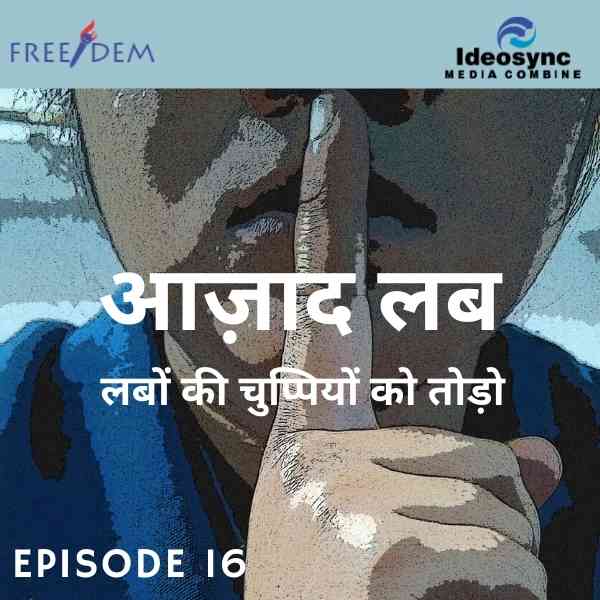 Azad Lab (Free To Speak) is a show that discusses issues that are often sidelined by the mainstream but that cause much disruption and anxiety among young people like masculinity, caste etc. Episode producer Swati, a 12th standard student from Tajpur Pahadi  dreams of being a teacher. She joined Freedem to learn to use the smartphone and is interested in producing community films on Women Empowerment related issues.
Episode 16: Can men raise hands on women in anger?

"Purush ki maar sehna galat baat hai"

Host Swati takes opinion of men and women in her community on weather anger can become an excuse to raise hands on women. What if women does the same?
Azad Lab is one of 6 shows produced as part of the Free/Dem Community Podcasts, the online avatar of the Freedem WhatsApp Radio run by community members of Tajpur Pahadi and other urban slums in and around Delhi. The shows are built around ideas of gender equity, love, freedom of expression, human rights and justice. Through the podcasts, community members discuss as well as share their lived realities. They are produced under Ideosync's FREE/DEM initiative, which provides marginalized communities - especially women and migrants - a platform to amplify their narratives and stories using audio and video.