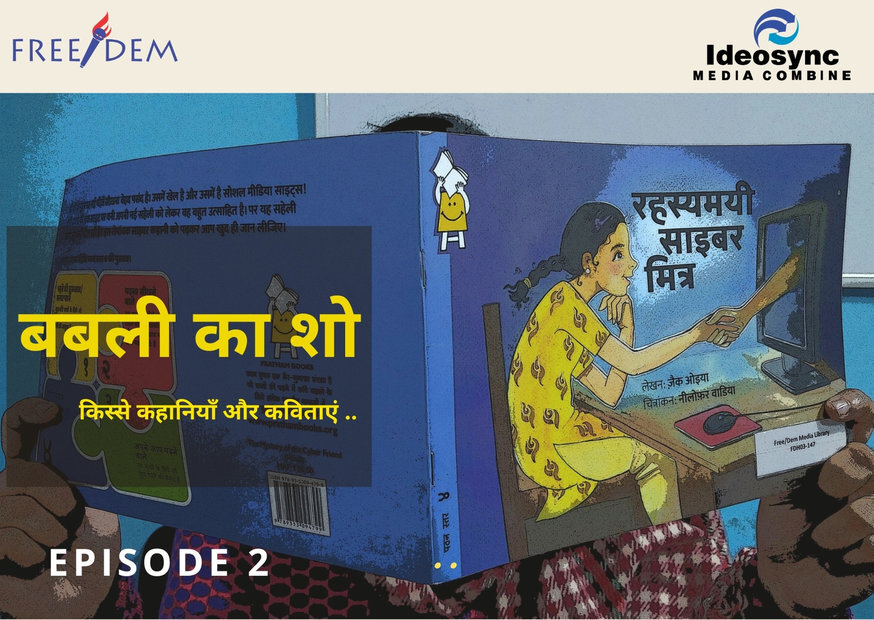 Babli Ka Show (Babli's show) is a show on Stories, songs and poetry. Show producer Hemlata is 16 and studies in the local Government school . She is shy but opinionated and strong willed. She loves to read.
Episode 2: A reading on a poem by Hemlata which is a poignant and apt portrayal of the distress of migrants who had no choice but to walk back home during the COVID lockdown. Battling hunger and desperation it was a choice they had to make because they had no hope left anymore for their future.

Babli Ka Show is one of 6 shows produced as part of the Free/Dem Community Podcasts, the online avatar of the Freedem WhatsApp Radio run by community members of Tajpur Pahadi and other urban slums in and around Delhi. The shows are built around ideas of gender equity, love, freedom of expression, human rights and justice. Through the podcasts community members discuss as well as share their lived realities. They are produced under Ideosync's FREE/DEM initiative, which provides marginalized communities - especially women and migrants - a platform to amplify their narratives and stories using audio and video.