This podcast site features audio programmes produced by Ideosync, an SBCC organization based in New Delhi, India. Over the last two decades, Ideosync has been a strong advocate for radio-for-social-change - and has explored radio's potential to impact community knowledfge and behaviours extensively. This channel showcases Ideosync's audio programmes and production work.
Episodes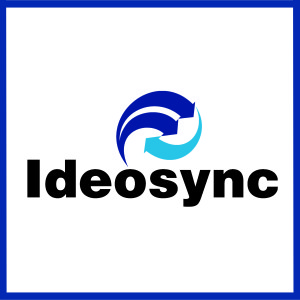 Wednesday May 11, 2022
Wednesday May 11, 2022
Mohalle Ki Baatein is a show which brings day-to-day stories from the community with an aim to keep the community members updated with their latest needs. This includes motivational stories, new opportunities etc. Episode producer Faryal Jan Azimi, is a 23 year old graduate woman residing in Hauz Rani, Malviya Nagar. She is passionate about make up art. Faryal aspires to become a reporter.
Episode 2: Afghan woman teaches Dari language to Indians. 
"There are too much similarities between Dari and Hindi language. Words like 'Mushkil, 'Zyada; 'Sarkari', 'Tanha', 'lekin', and there are many words which are similar in both the languages."
Host Faryal talks with Laila about her journey in teaching Dari language in India. She interviews Laila about her experience, achievements and hurdles in starting her teaching process in India. Faryal also talks with one of her students about her journey in learning Dari.
Mohalle Ki Baatein is one of 6 shows produced as part of the Free/Dem Community Podcasts, the online avatar of the Free/dem WhatsApp Radio run by women and girls  from urban margins of Delhi.   The shows are built around ideas of gender equity, love, freedom of expression, human rights and justice. Through the podcasts community members discuss and share their lived realities. The Free/Dem Community Podcasts  are produced under Ideosync's FREE/DEM initiative, which provides marginalized communities - especially women and migrants - a platform to amplify their narratives and stories using audio and video.