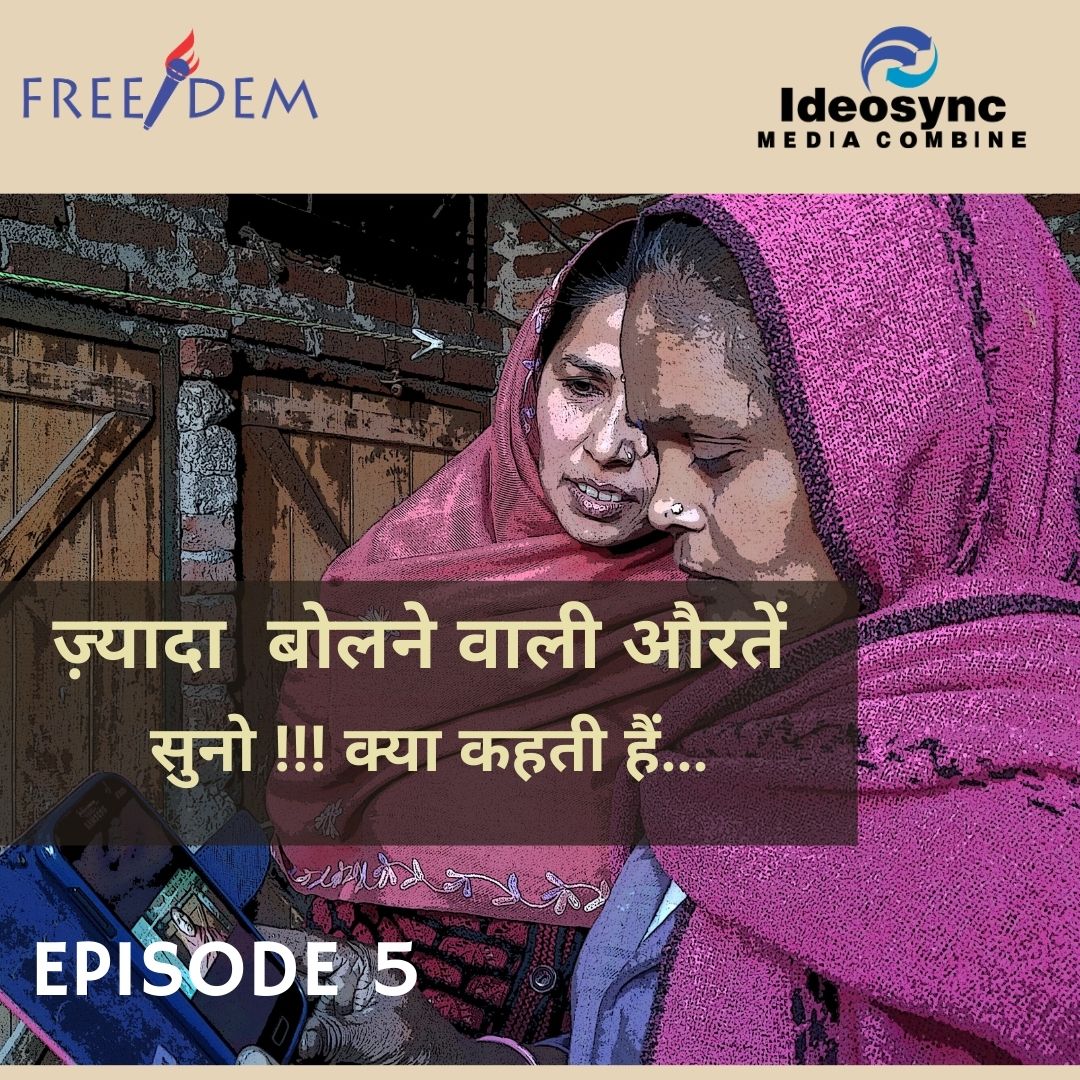 Zyada Bolne Wali Aurtein (Women Who Talk Too Much) is a show about women and by women. It showcases their desires and dreams, questioning the limits imposed on them by society -  and explores what gender equality and freedom means. Episode Producer Rupa, a first year BA student looks to cook and read books. Presently, she is engaged as a Youth Auditor with Action India  and works with Adolescents under the project Sexual & Reproductive Health Rights(SRHR).
Episode 5: Auratein Wale Shabd: Periods, Bra, Panty

"When I was 16, the first time I went to buy a sports bra, I felt so embarrassed doing that, thoughts like what if the shopkeeper is a young guy.....what  if someone is watching me were constantly running in my mind, so I quickly purchased without even checking it, stuffed it in my bag and ran away from the shop".
This episode underscores the societal shame associated with words like Periods, Bra, Panty etc usage of which in public spaces amounts to women being extremely conscious, shameful and under confident and highlights the need to make them a part of the general discourse and dissociate the shame.

Zyada Bolne Wali Aurtein is one of 6 shows produced as part of the Free/Dem Community Podcasts, the online avatar of the Freedem WhatsApp Radio run by community members of Tajpur Pahadi and other urban slums in and around Delhi. The shows are built around ideas of gender equity, love, freedom of expression, human rights and justice. Through the podcasts community members discuss as well as share their lived realities. They are produced under Ideosync's FREE/DEM initiative, which provides marginalized communities - especially women and migrants - a platform to amplify their narratives and stories using audio and video.