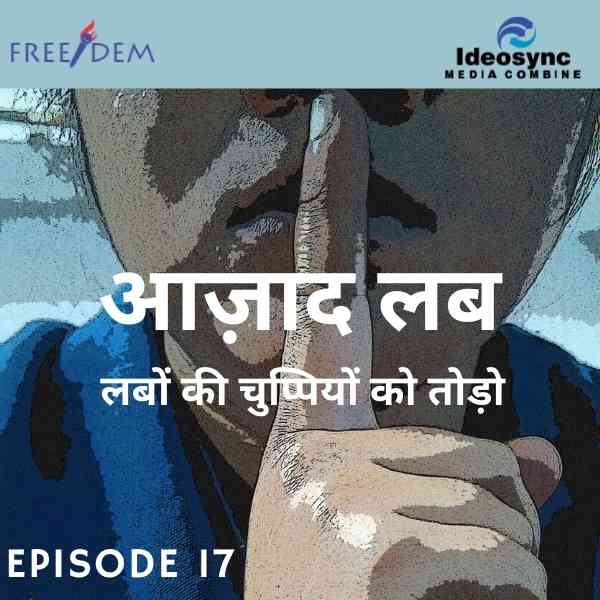 Azad Lab (Free To Speak) is a show which discusses issues that are often sidelined by the  mainstream but are  a cause for much anxiety for young people; Topics include  puberty, masculinity, caste, marriage, love, democracy, freedoms  etc. Episode producer Tamana Haidri is a girl in her twenties who migrated from Afghanistan to India. She is a creative person who likes to read and write.

Episode 17: War is World
"War bears inside of you when you are fighting to achieve your dreams and goals."
Host Tamana shares her understanding of war, its impact on the lives of the migrants and how a human is living with war.
Azad Lab is one of 6 shows produced as part of the Free/Dem Community Podcasts, the online avatar of the Free/dem WhatsApp Radio run by women and girls  from urban margins of Delhi.   The shows are built around ideas of gender equity, love, freedom of expression, human rights and justice. Through the podcasts community members discuss and share their lived realities. The Free/Dem Community Podcasts  are produced under Ideosync's FREE/DEM initiative, which provides marginalized communities - especially women and migrants - a platform to amplify their narratives and stories using audio and video.