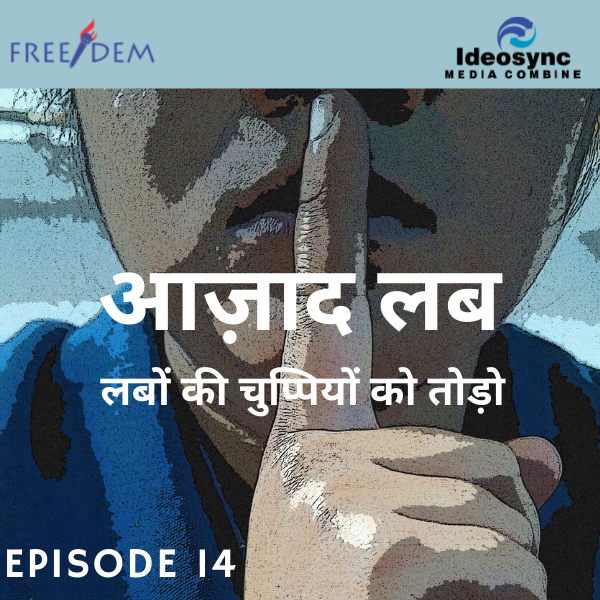 Azad Lab (Free To Speak) is a show that discusses issues that are often sidelined by the mainstream but that cause much disruption and anxiety among young people like masculinity, caste etc. Episode producer Swati, a 12th standard student from Tajpur Pahadi  dreams of being a teacher. She joined Freedem to learn to use the smartphone and is interested in producing community films on Women Empowerment related issues.

Episode 14: Impact of Domestic Violence on Children

"I feel like running away from my home because of everything that goes around in my house but I am helpless as I am still studying & the thought of leaving my younger siblings alone makes me sad"

Host Swati talks about the rise of domestic violence cases in her community and the effect that it leaves on children who are exposed to  it. With this podcast, she brings forth few voices of children from her community who share a first hand account on how violence in their household makes them feel.
Azad Lab is one of 6 shows produced as part of the Free/Dem Community Podcasts, the online avatar of the Freedem WhatsApp Radio run by community members of Tajpur Pahadi and other urban slums in and around Delhi. The shows are built around ideas of gender equity, love, freedom of expression, human rights and justice. Through the podcasts, community members discuss as well as share their lived realities. They are produced under Ideosync's FREE/DEM initiative, which provides marginalized communities - especially women and migrants - a platform to amplify their narratives and stories using audio and video.