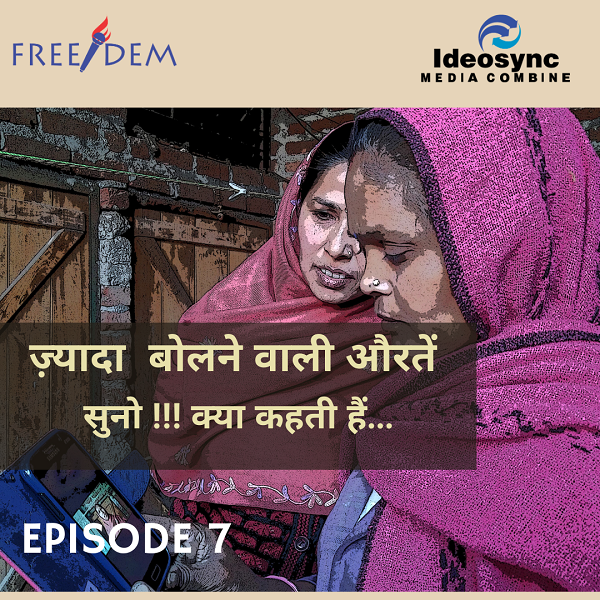 Zyada Bolne Wali Aurtein (Women Who Talk Too Much) is a show about women and by women. It showcases their desires and dreams, questioning the limits imposed on them by society -  and explores what gender equality and freedom means. Episode Producer Heena is a FreeDem Fellow also engaged with an Women's rights organization and advocates for the same through her stories.

Episode 7:Aurat Aur Hinsa

"Sometimes, women endure a lot of  injustice in their marriage just because they have been conditioned to think it's their responsibility".

Many a times we find ourselves asking why some victims of domestic violence continue to stay with their abuser. There are layers to each issue and in this episode Heena uncovers one such layer, she shares a story of a woman who tells us why she chose to remain in an abusive relationship.

Zyada Bolne Wali Aurtein is one of 6 shows produced as part of the Free/Dem Community Podcasts, the online avatar of the Freedem WhatsApp Radio run by community members of Tajpur Pahadi and other urban slums in and around Delhi. The shows are built around ideas of gender equity, love, freedom of expression, human rights and justice. Through the podcasts community members discuss as well as share their lived realities. They are produced under Ideosync's FREE/DEM initiative, which provides marginalized communities - especially women and migrants - a platform to amplify their narratives and stories using audio and video.